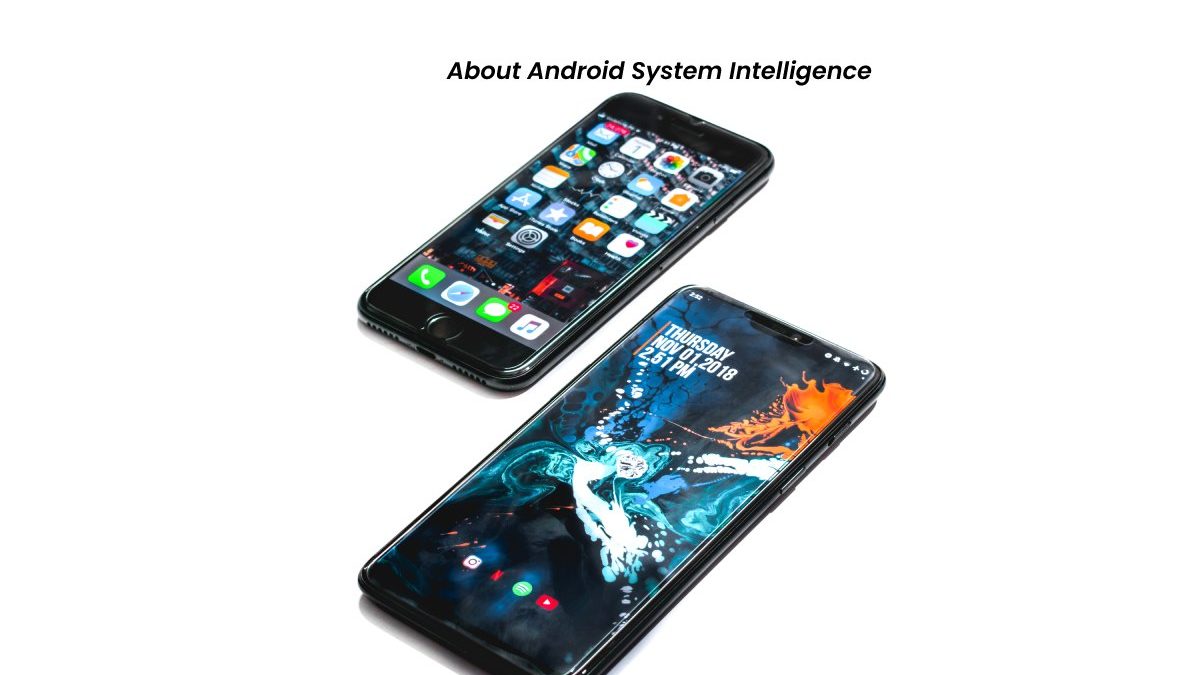 Android System Intelligence is a system component within Private Compute Core that powers intelligent features across Android while keeping your data private. It was formally known as "Device Personalization Services." You may not have known it existed until seeing the installation around September 9th. This is due to re-branding the old Device Personalization Services logo and name to [Android System Intelligence].
Features of Android System Intelligence
Android System Intelligence can do many things you may not even know about. Since this technology is used in all android devices, these features are available on all android phones and tablets. Following is the list of some of the most popular features and how they work to make your Android experience more accessible and efficient.
Live Caption: Automatic captions for media.
Screen Attention: Your screen won't turn off while you look at it.
Smart Autorotate: Detects the orientation you hold your phone in.
Improved copy and paste: This makes moving text from one app to another easier.
App predictions in the launcher: Suggests the app you may need next.
Notification management: Add action buttons to the notifications. For example, the action buttons could add directions to a place, help you track a package, or add a contact.
Smart Text Selection across the system makes selecting and acting on text easier. For example, on an address, you can long-press to select it or tap to check directions.
Linkify text: Turns text in apps into links.
Live Translate: This translates live text conversations and video.
App Search: Find a specific app.
Assistant Voice Typing: Dictate text through your voice with Assistant voice typing on Gboard.
Now Playing: Recognition of music around you.
Boarding pass with a screenshot: You can add a boarding pass to Google Pay with a screenshot.
Android System Intelligence Device Location
Have you ever wondered how android devices keep track of where you are at all times? Android System Intelligence is the answer. This characteristic android feature uses cell tower and GPS technologies to help your smartphone or android tablet keep its location on the lock screen. All this technology does is use your android device's data plan to determine where you are and then display it on the home screen!
This feature also allows your Android phone or tablet to know precisely where you are at all times, so if someone were to steal it. It would be easy for the police to find them! It also automatically updates when you move, so if you're constantly checking in at different locations throughout your day. This android system information will ensure that everyone knows exactly where you're.
Google Assistant
[Android System Intelligence] has Google Assistant built-in. It is an excellent way for hands-free control over your device, which can be helpful while driving or working on something else. You can say "Hey Google" or "Ok Google" to activate the voice assistant.
Bugs And Errors
While [Android System Intelligence] behaves quite well on public Android 11 builds, there has been news of Android System Intelligence not working on Android 12 beta version builds. Make sure to note and report this error in the Android Beta Feedback App, which is present in Android 12 Beta, and restart [Android System Intelligence], which should happen automatically. Unfortunately, this is expected on Beta builds, even stable releases.
If You're Interested, Check Out This Article:
Although we have provided you with information on [Android System Intelligence]; nevertheless, if you're curious to learn more about [Android System Intelligence], you can read the following articles:
Conclusion
Android System Intelligence is a software application that comes standard on most devices with Google software. It's the brains behind android device processing and operations. Android intelligence is android functionality that can do many different things.
It is responsible for providing contextual responses according to phone notifications and takes care of automatic captions and smart text selection, among many other functions. Android SDK has over 12,000 functions to take advantage of. This includes feature's location tracking, SMS messaging, camera usage, internet connectivity, and so much more.
[android system intelligence]
[about 18 hours]
[what is android system intelligence]
[android system intelligence battery drain]
[do i need android system intelligence app]
[what is android system intelligence app]
[is android system intelligence spyware]
[what is android system intelligence used for
[what is android system intelligence app used for]
[do i need android system intelligence
[android system intelligence keeps stopping
[what does android system intelligence do
[android system intelligence spyware
[what is the android system intelligence app
[can i uninstall android system intelligence
[android system intelligence samsung
[disable android system intelligence
[whats android system intelligence]
[android system intelligence battery]
[android system intelligence update]
[can i disable android system intelligence]
[android system intelligence download]
[android system intelligence permissions]
["""android system intelligence"""]
[what's android system intelligence]
[android system intelligence apk]
[android system intelligence play store]
[android system intelligence app]
[app android system intelligence]
[android system intelligence package name]
[what is android system intelligence on my phone]
[android system intelligence uninstall]
[how to disable android system intelligence]
[android system intelligence what is it]
[android system intelligence draining battery]
[android system intelligence disable]
[android system intelligence app Samsung]
[is android system intelligence necessary]
[android system intelligence что это]
[android system intelligence que es]
[what android system intelligence]
[android system intelligence google play]
[que es android system intelligence]
[uninstall android system intelligence]
[what is android system intelligence and do i need it]
[samsung android system intelligence]
[android system intelligence clear data]
[android system intelligence crashing]
[android system intelligence keeps crashing]
Also Read – Online Tools For Businesses
Related posts