SuperEnalotto: everything to know before participating
In PC World, 7 months ago
4 min

read
101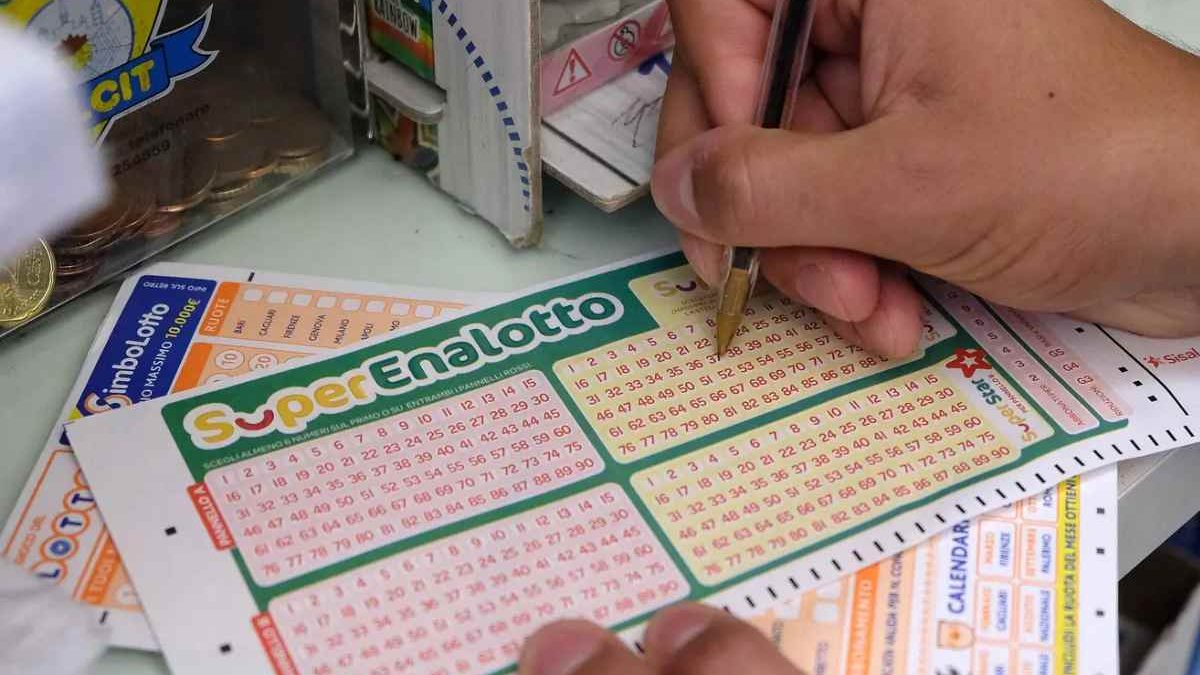 SuperEnalotto
Italy Superenalotto is the perfect choice for those who are interested distinctive lottery games. Although it follows a simple betting method, it incorporates a couple of exclusive elements, such as the Jolly number that determines the second-highest payout and the SuperStar feature that can elevate the jackpot to a much bigger amount. Below is what you need to be aware of about this Italian lottery before participating it.
Rewards that are available to participants of SuperEnalotto
When you play SuperEnalotto online, the Instant Win reward is the fastest and most straightforward to obtain. When paying for your bet, you will receive a receipt that includes a Magic Square consisting of 4 random digits. If these numbers match the ones you've chosen, you'll win 25 euros. Please keep in mind that only the six primary numbers count towards the prize, as the SuperStar number is not included.
The Main rewards are next in line and can be claimed by matching two or more numbers. The reward amounts vary greatly, ranging from about €5.48 to a jackpot of approximately 70 million euros for six matches. The Jolly number increases the value of the five-number match prize, making it almost twelve times more significant.
Finally, bettors can go for the SuperStar rewards. For those who choose this option, they will win a prize even if they only match the SuperStar Number. When they combine it with one to six matching digits, the value of each main reward skyrockets. For example, matching three numbers can earn you approximately 27 euros on average, but if you also match the SuperStar number, this amount can be multiplied by a hundred.
There is also a SuperEnalotto Lottery Raffle
SuperEnalotto greets the holidays by hosting special annual raffles known as Superdraws. These festive raffles run in conjunction with SuperEnalotto draws and use unique 12-character codes printed on all eligible SuperEnalotto tickets. Typically, SuperEnalotto conducts a raffle every Christmas, Easter, and Italian Republic Day, with the prize pool varying each time. To participate in a SuperEnalotto raffle, players must pay for a SuperEnalotto bet with the SuperStar option; the draw date to choose is that of the raffle.
SuperEnalotto Draw times
The SuperEnalotto draws are held thrice a week in Rome, specifically on Tuesday, Thursday, and Saturday at 8:00 PM local time. After every draw, the official results are posted shortly after. Changes in the schedule only occur on public holidays. If a draw cannot be rescheduled without creating further conflicts in the draw schedule, some draws may be advanced to make room for an additional draw in the following week.
The Probability of Winning Italy Superenalotto
Italy's Superenalotto utilizes a fundamental matrix of 6+1/90 and has six main winning tiers. To qualify for a win, you must guess two out of six main digits, which have odds of 1:20. However, to win the Jackpot, you must correctly guess all five main digits, which have odds of 1:622,614,630.
If you opt to play the SuperStar feature, the potential jackpot can increase to enormous amounts. However, correctly guessing all six main numbers and the SuperStar requires beating the odds of 1:56,035,316,700.
FAQs
How much is the Superenalotto jackpot?
The Italy Superenalotto offers a guaranteed jackpot of €2 million, which rolls over to the next round in the event that there are no winners. This frequently results in the jackpot accumulating to well over €100 million.
Can foreigners win SuperEnalotto?
People from around the world can play the Italian Super Jackpot lotto to lawfully win from the [SuperEnalotto draws, as long as they're of legal age.
Has anyone ever won the SuperEnalotto?
On Thursday, February 16th, 2023, SuperEnalotto awarded the largest jackpot ever paid out by any lottery in Europe, totalling €371.1 million. The winning bet consisted of 90 shares, which were sold throughout the country.
How do I claim my SuperEnalotto winnings?
In order to claim your [SuperEnalotto prize, you must present your proof of winning to the Italian lottery operator, within 90 days of the drawing. They have offices located in Rome and Milan that are open Monday through Friday from 9 AM to 1 PM, excluding public holidays.
Is SuperEnalotto anonymous?
Most SuperEnalotto] winners choose not to publicly announce their winnings or disclose any personal information to the media. By doing so, they are able to avoid unwanted attention from journalists as well as from members of the public who may solicit them for money.
Are the SuperStar lottery and SuperEnalotto the same thing?
Actually, they're not identical. The SuperStar lottery is a sibling lottery to the [SuperEnalotto, and they have some commonalities, such as the drawn numbers and the jackpot. However, the SuperStar lottery includes an extra digit, which can potentially increase the [SuperEnalotto jackpot by €2 million, and the second reward by a whopping €1 million. Moreover, the SuperStar lottery has additional reward divisions and can multiply secondary rewards by 25-100 times.
Related posts