Real Estate Marketing Tools
In PC World, 1 year ago
5 min

read
347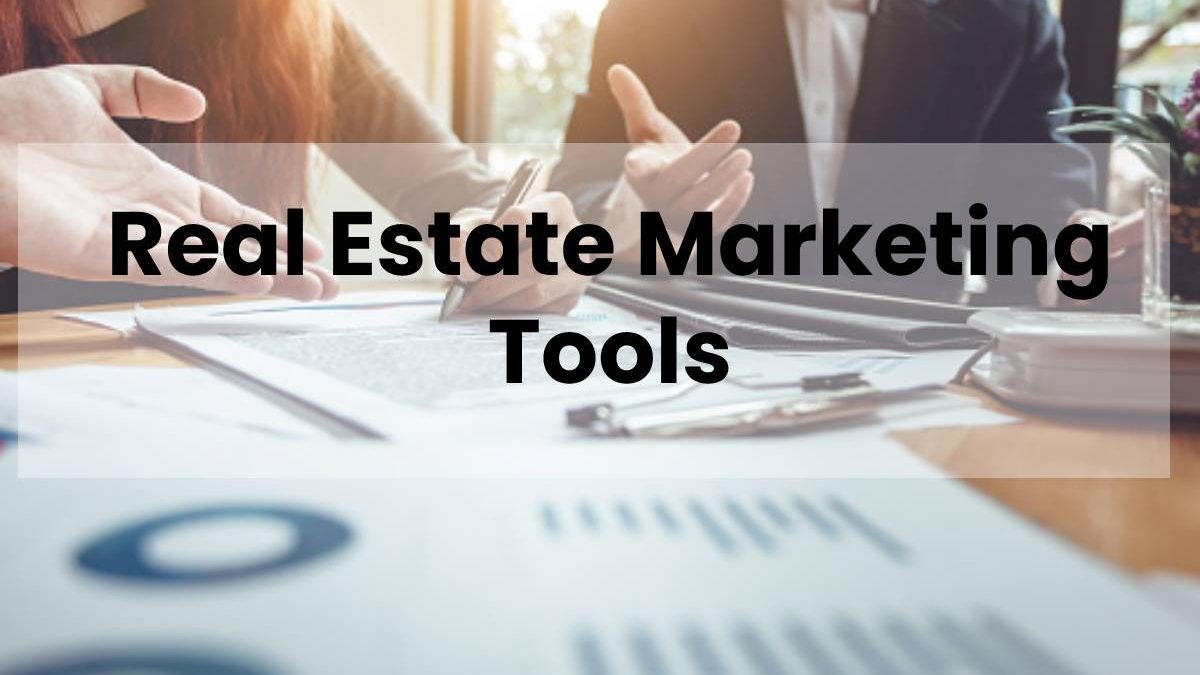 Real Estate Marketing Tools
Instead of seeking more real estate marketing tools if you want to sell more properties in 2021, we advise researching how to use the ones you already have more effectively. Look at five fundamental real estate marketing strategies you can employ to sell more properties.
Every single one of these techniques is crucial to a successful marketing plan, and when you master them, you'll find yourself working far less and closing more sales. Does that sound good?
5 Tools for Real Estate Marketing
1. A CRM For Managing Your Tech Stack For Real Estate Marketing
The first recommendation for real estate marketing tools is always social media. I'll get to social media later, but when it comes to real estate marketing, there is one thing that dominates Facebook and Instagram. That would be CRM.
A CRM, or customer relationship management software, is a solution that centralizes all of your marketing resources, including your social network accounts, email marketing platform, marketing and sales documents, and workflows.
Each of these technologies and your tech stack serve a crucial role in your real estate marketing plan. However, if you manage your website, social media, and email from different locations, Aligning your marketing efforts is challenging, and simply keeping track of what is being posted or sent out when is even more challenging.
With the extra benefit of tracking every lead entering your real estate development or agency, a CRM unifies all those tools into one straightforward, user-friendly platform.
Never again miss an email or lose a warm lead. It's time to get serious about a CRM if you're serious about enhancing your real estate marketing approach.
Although there are several solutions available, we usually suggest HubSpot. They provide a free edition of their CRM, a terrific way to get started and learn what a CRM can accomplish for you. It is not a trial; it is a completely free version.
2. social media
Okay, now that we've covered CRM, let's move on to the topic you hope to learn about: social media.
I've mentioned it, and most other content marketers have probably too. Social media is one of the best marketing tools in any real estate company's arsenal. Sites like Facebook, Instagram, and Houzz
Promote your real estate business or development on Twitter and other social media platforms. I won't go into great detail because you've probably heard most of this before. The main takeaway is that social media is a tool for amplifying content. Regardless of the platform, you select, it's a chance to share homes, new construction, and stunning photography of your property and reach a wider audience.
You can increase brand awareness and reach a wider spectrum of potential leads when you invest effort into creating a social media plan that is consistent and shareable.
3. Your Web Page
Most real estate developers and agents do not view their website as a marketing tool.
Your website can yield significant benefits if you use it as a powerful marketing tool. The only digital space that you genuinely own is your website. The more qualified visitors you attract, who eventually convert to qualified leads, prospects, and customers, the more you'll be able to increase your website's traffic.
How may your website be used as a tool for marketing? Start with strategies like:
SEO can raise the position of your website for relevant keywords.
Blogging to attract more qualified traffic Content offers to turn that qualified traffic into leads that remain prepared to buy
Your rankings will improve if you design a website that is search engine optimized and fill it with valuable material that addresses the main queries faced by local homebuyers. As you increase the SERP results, you'll see more relevant traffic, which translates to more relevant leads turning into prospects and, eventually, sales.
4. Email Promotion
Social networking channels and your website are tools for attracting new leads. But after you've got those leads, what do you do with them?
Particularly for real estate developers and agencies, email marketing is a potent instrument. If you've ever used an app like Zillow to search for a home, you are aware that after you finish your search, Zillow will continue to notify you about new homes and listings in that zip code.
These updates do a great job of keeping you on Zillow while also assisting you in finding a house in your neighborhood. (Zillow gets major points)
For your real estate development or agency, email marketing can function similarly. One of the best ways to keep potential customers interested is through email marketing, which will help you never lose a lead simply because they aren't ready to commit.
5. Chatbots
Bots Chatbots are an incredible tool for real estate marketing. Most of your leads are browsing through virtual home tours at night and on the weekends, while some may do it during their lunch break or on Friday afternoons when they're eager to finish their workday. When do they look at properties the most frequently?
Although you like to be as accessible as possible, most clients won't phone you after 11 p.m. on a Thursday to inquire about a home or property.
Chatbots can help with that. These helpful small real estate marketing tools are at your disposal around the clock. Enabling you to interact with leads whenever they're most interested in a house, lot, or property. To use a chatbot, you can program it to send you direct messages. Give it a few questions to ask or design it to be completely interactive.
Any chatbot makes your real estate company accessible to your leads. Whenever they are most interested in you, regardless of how you start. That has a significant impact on lead generation.
Conclusion
What are the four primary marketing strategies? Product, pricing, place, and promotion are the four Ps of marketing. The four Ps, or groups of factors, can divide the marketing mix into four categories: Product: The items and services a business provides to its clients.
Also read: Best Laptops For Gaming And Schoolwork
Related posts