About Awais Khan Global Emerging Markets (GEM) Markets & More
In PC World, 1 year ago
3 min

read
335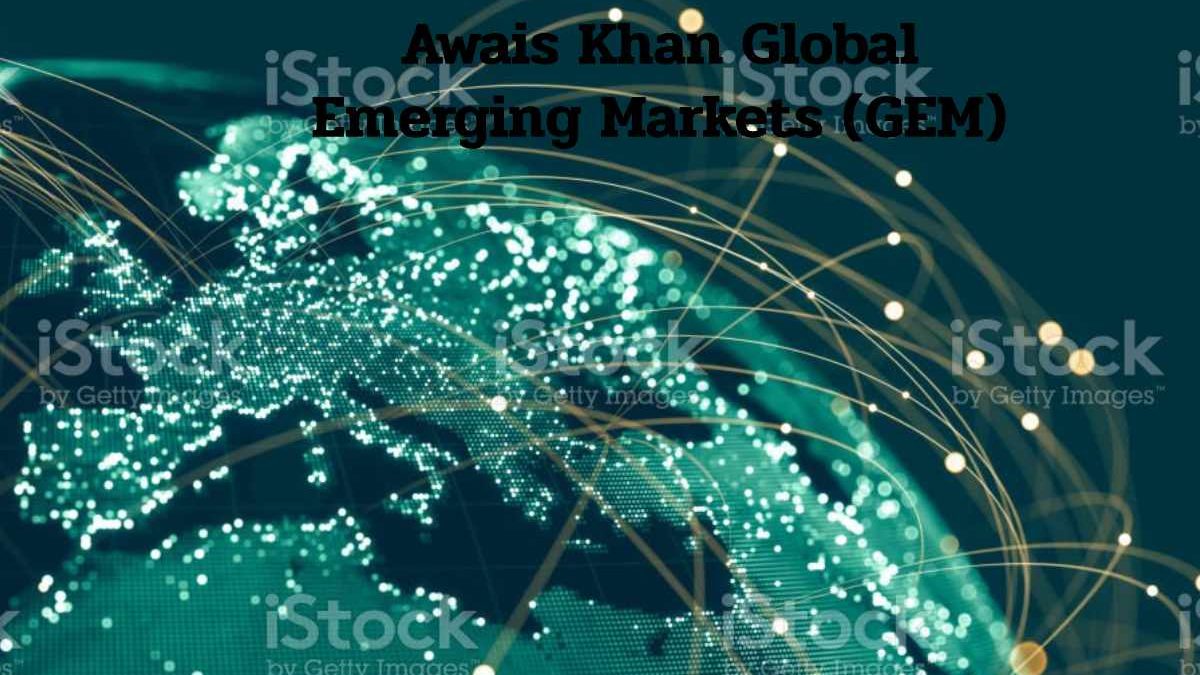 Awais Khan Global Emerging Markets (GEM) 
Awais Khan Global Market works for the GEM group as an investment specialist, sourcing, arranging, and managing investments worldwide. He has a decade of a startup, venture capital, and private equity expertise. He was one of the members of a startup team that oversaw the growth of a digital technology business, Proxicom Inc., to a $300 million exit early in his career.
Awais Khan Global Market worked with institutional investors on transactions and strategic investments of up to $2 billion into venture capital funds and high-growth technology businesses in Silicon Valley as a co-founder of KPMG LLP's venture capital group.
The Awais Khan also served as a senior advisor to the Chairman of Emerging Markets Partnership, a $6 billion worldwide private equity firm. He has also been involved in policymaking, having been named president of an Obama administration project to establish public-private partnerships for a $7.5 billion economic aid fund established by Congress.
Awais Khan Global Market
Awais Khan Global Market has advised the U.S. Treasury on foreign investment legislation, and also worked with USIDFC to launch a $100 million fund and collaborated with White House and World Bank leadership to develop a financing framework for Africa's development, which President Obama announced at the US-Africa Leaders' Summit.
He has served on several social impact companies and charity organizations worldwide. He graduated from the London School of Economics and the New York University Stern School of Business with a B.S. in Computer Engineering and an MBA.
Global Emerging Markets (GEM)
GEM (Global Emerging Markets), established in 1991, manages a wide range of investment vehicles focusing on $3.4 billion market capitalization. The partners have a combined 100 years of expertise and have invested in 265 firms in 55 countries. GEM's investment vehicles offer the company and its investor's diverse asset classes spanning the worldwide private investment spectrum.
Other Investors at Awais Khan Global Emerging Market GEM
Alena Solonina: Alena Solonina is an investment professional at GEM with over six years of experience conducting private transactions across emerging markets. Before joining GEM, she focused on small and medium enterprises to provide equity and debt solutions at Impact and ESG Fund Manager.
Marlyn Gamez is also an investment professional at GEM. She manages transaction analysis and also due diligence for investment opportunities. Ms. Gamez has over five years of experience in the financial industry, including asset management, private equity, and credit analysis. She holds a B.A. in Economics from Columbia University and an MBA from New York University.
Process At Awais Khan Global Emerging Market GEM
GEM is in charge of structuring, executing, and monitoring deals.
Also, They feel that doing background checks on persons is critical. Our principals are only given part of the picture regarding accounting, legal, and operational due diligence.
It has regularly succeeded in aligning the interests of all stakeholders engaged in a transaction.
Also, GEM observes the business of capital appreciation.
GEM's transactional structures include a wide range of risk-mitigated instruments, and the business is always looking for new and innovative methods to provide value.
Also, GEM provides post-transactional support to help portfolio firms and the firm's investors achieve long-term success.
Conclusion
Basically, Awais Khan Global Emerging Markets also known as GEM, consisting a $3.4 billion investment group. Also, That manages diverse investment vehicles focused on emerging markets worldwide.GEM's investment strategies provide the group and its investors with a diversified portfolio.
Also Read – Marketing Materials
Related posts