How to Track a Dead Cell Phone?
In PC World, 1 year ago
0
8 min

read
255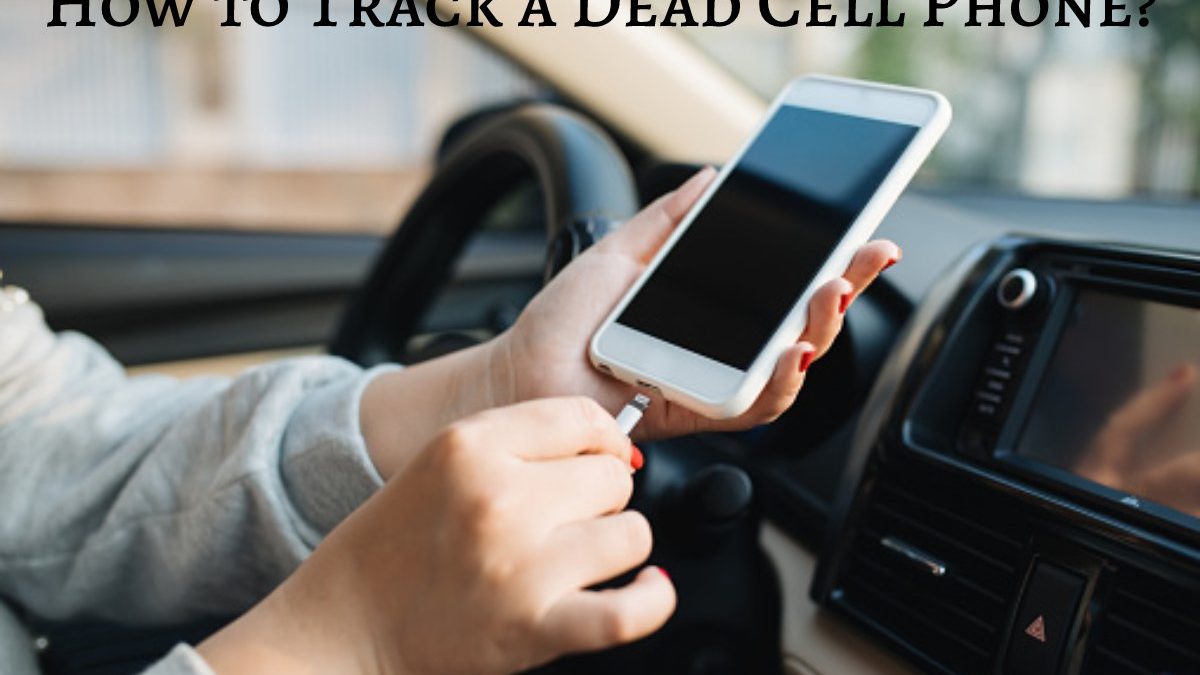 Track a Dead Cell Phone – If you have lost your mobile phone and, to top it off, it was turned off, you may be in a serious bind. Whether due to theft or loss, finding a dead phone is not easy, but with the development of technology, what once seemed like an impossible mission is now within everyone's reach.
In this article, we explain how to track a switched off cell phone so that you can locate your mobile even when you have already given it up as lost. Please pay attention to these simple methods that we show you and choose the most comfortable one for you. Here we go!
How to Track a Dead Cell Phone with Google?
Many Android phones work associated with a Google account. In this way, the applications installed on the phone are synchronized to share and save data. If you are wondering how to find a lost Android, Google can be your salvation, so we explain how to use your account to track a dead cell phone:
You will need to have the "Location" option activated on your mobile to use this method.
To activate it, and if you still have time, display the options menu in the upper right corner of the screen. Select the "Location" icon to activate it and click accept to grant the corresponding permissions.
If you can't find your phone and it's turned off or in aeroplane mode, go to your computer, open Google Chrome, and visit android.com/find.
Sign in with your Gmail email and password.
Select your device and look at the history of recorded locations to see where the last time your phone was on, connected to the Internet or mobile data.
Then, you can choose between three options: lock your mobile so that whoever finds it must enter a PIN code that you choose; sound an alarm on your mobile for 5 minutes (in case the last location record corresponds to a nearby place) and, finally, delete all existing data on your mobile. Select this option only if you are sure that your mobile was stolen, as this will protect your files and other confidential information.
As we said initially, this method only works if your mobile is Android.
How to Track a Dead Cell Phone with Icloud?
Apple also has its tricks if you have an iPhone, as it has a specialized cell phone tracking service. By registering your phone to iCloud, the GPS detector installed on the device allows iCloud to track the phone's location as long as it is connected to the Internet. However, if your iPhone goes missing, you can still track it when it's turned off. By following these simple steps:
You will need to have at least the iOS13 version of the Apple mobile operating system.
Download and install the Find My iPhone app on your tablet, mobile or Mac and sync the data from your iCloud account.
Go to phone settings and click "Privacy". There, activate the "Location" option so that Apple can locate the cell phone at any time.
When you can't locate your phone, open Find My iPhone on your tablet or Mac. Click the "Devices" option and select your iPhone synced with the app.
Activate the options "Enable offline search" and "Send the last location" to track your mobile off.
Then, click on the "How to get their" option so that the program shows you the route of the place where the mobile was turned on for the last time.
When your phone is turned on or close to another iPhone, the program will locate it using an encrypted alert code sent through the "Apple private key" assigned to the phone. To do this, this encrypted system relies not on the mobile data signal but the cell phone's Bluetooth signal.
How to Track a Cell Phone Turned Off with Samsung?
Samsung has also developed an application to find your cell phone. It is "Find my mobile", an app designed to track lost Samsung mobiles, as well as to report their theft. To use it, you must have it installed on your mobile before losing it and synchronize your Google account with your Samsung user. Here we explain, step by step, how to track a switched off mobile with Samsung:
How to Track a Dead Cell Phone with Lookout?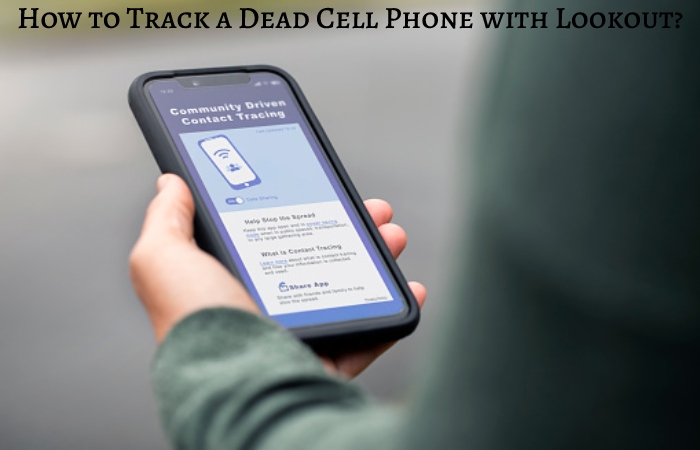 If you are looking for a cell phone tracking app, Lookout is one of the most effective. With this app, you can track your lost mobile and identify the alleged thief of the phone. Follow these simple steps:
Download and install the Lookout app on your phone.
Set up your account with your username, password, and device name.
Then, from your personal computer, log in with your account credentials and check the Lookout main menu options.
If you lose your phone with the free version, you can backup all the information stored on your mobile (contacts, notes, multimedia files). To do this, go to the Backup menu and activate the data backup.
If you misplace your cell phone, go to the "Lost Device" menu and select the "Signal Flare" function. There, you will know the location of your mobile and see a route of all the places it passed through.
If the registered location is close, you can activate a loud alarm that will help you locate the mobile.
With the paid version, Lookout Premium, you can select the "Theft alerts" option. If someone steals your phone, the app will take a picture of the thief before turning off the phone and sending it to the email with which you have registered your Lookout account.
How to Track a Dead Cell Phone with Where is my Droid?
Where is My Droid an app design to track stolen mobiles. It has a free version and additional paid services, but it will be enough to learn how to find a lost Android with the free version. It is how you should use this app to locate your lost phone:
You must install Where is My Droid on your phone beforehand. Set up your username and password and assign a name to your device.
On the main screen, select the "Passive Location" menu. Activate this function so that the app registers all the locations where you use your cell phone while it turn on.
If you lose your phone, sign in to Where is My Droid from your personal computer.
Go to the main menu and select "Locate". There you can see the last location of your cell phone while it was on.
By activating a payment plan, you can use additional functions such as function blocking, so you do not allow the person who has your mobile to find sensitive information or files.
How to Track a Dead Cell Phone with Cerberus?
Another application to find your cell phone is Cerberus, which only has paid versions that range from annual subscriptions of 5 euros for a registered device. With this application, you can quickly track a cell phone. You will only need to have the app installed on the phone before losing it and follow these instructions:
When you have lost your mobile phone, open Cerberus on your PC and select the "Start Tracking" option. You will be able to monitor all the locations of your mobile in real-time.
When you lose your mobile, you can configure the "code lock" so that no one can use the device without your authorization.
Also, the app has a "simulated power off" function. That is, the phone will suspend and locked indefinitely if someone tries to turn it off abruptly, saving the screen lock.
You will also be able to photograph the alleged thief of your mobile before the cell phone turns off and receive real-time alerts to your email.
Also Read: How to Change the Username on My Macbook?
Related posts