List of Promising New Cryptocurrencies in 2023
In PC World, 8 months ago
5 min

read
223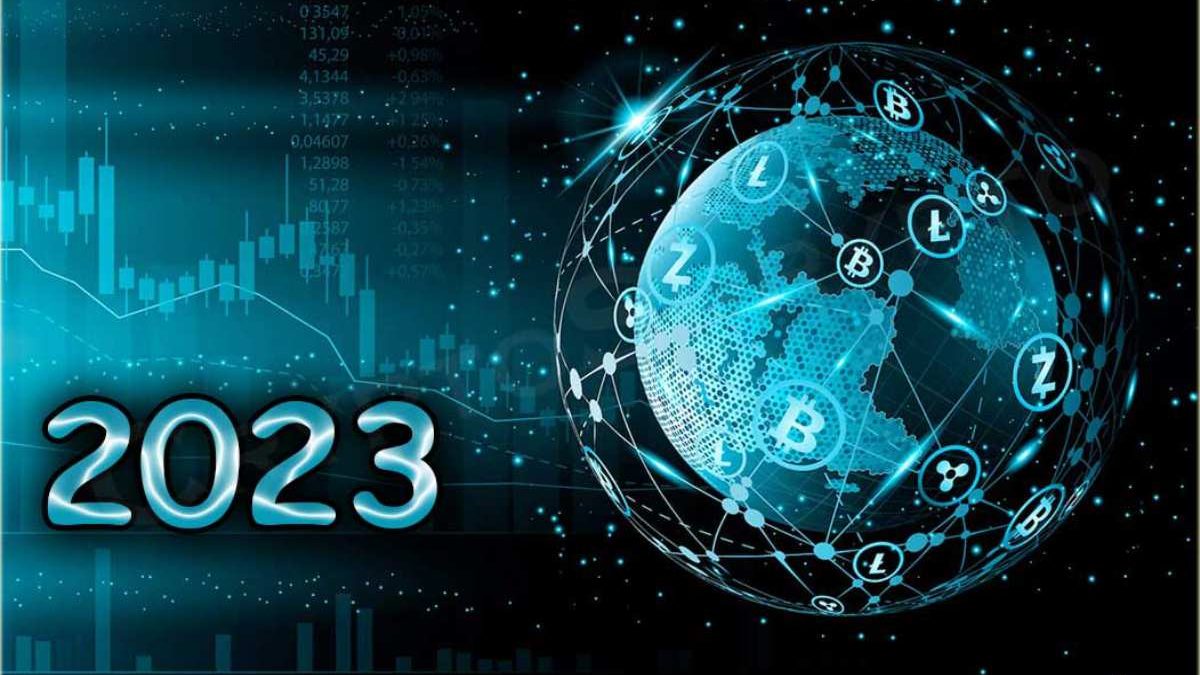 The topic of our today's review will be the new cryptocurrencies of 2023. If you think that no one launches blockchain startups during the downward trend, then you are wrong. New promising cryptocurrencies, like snowdrops in a children's fairy tale, can appear even in the most severe crypto winter. For example, the same Grin and Beam were launched at the beginning of 2019, when not only skeptics, but also many crypto enthusiasts thought that everything was gone.
Anyone who invests their money in a new promising project will definitely get rich. But if you recklessly spend your assets on some kind of scam, then there will be trouble. We offer a list of new cryptocurrencies that you should pay attention to for purely informational purposes. Before investing, you should carefully study the documentation and only then make a decision. And if you don't want to deal with cryptocurrency, you can try another way to make money – live casino promotions.
List of New Cryptocurrencies 2022 – 2023
Many experts believe that 2023 will be a turning point for the entire crypto industry. If this is true and a new even hotter alt season is really waiting for us, then we need to ask the price of the product right now. According to Russian law, cryptocurrency is not money, but property, so such an expression would be quite correct.
New cryptocurrencies in 2023 should get rid of childhood illnesses that have held back the development of the blockchain industry for many years. Solving the problems of insufficient bandwidth and scalability will make mutual settlements more convenient. And the gradual integration of cryptocurrencies into the legal field will increase the level of trust and attract new users. Blockchain engineers are gradually gaining experience, new extraordinary personalities come to this sector with their ideas, and this is for the benefit of the common cause. So, let's list the new cryptocurrencies in 2023, which can seriously compete with top projects. We will also talk a little about the most anticipated blockchain projects of the upcoming 2023.
The Open Network (TON)
TON is a fully decentralized first-level blockchain developed by the Telegram team to support billions of users. The Open Network ecosystem is characterized by high transaction speed, minimal fees, easy-to-use applications and environmental friendliness. Cryptocurrency TON can be used for mutual settlements between users and for passive income.
Trust Wallet (TWT)
TWT is a BEP-20 trust wallet management token based on the Binance Smart Chain. Users of the Trust Wallet mobile application can take part in project management by placing bets in TWT tokens. You can also earn passive income through staking and trading on exchanges.
Hashflow (HFT)
The Hashflow ecosystem is designed for cross-chain exchange of any blockchain assets without the need to open a deposit. Just connect your wallet and start trading. The hash stream fee is 0%. No surprises. All Hashflow quotes are executed at the displayed price.
EthereumPoW (ETHW)
This cryptocurrency is a fork of the main Ethereum chain. ETHW uses the POW consensus algorithm to secure the network. This project was supported by such well-known personalities in the blockchain community as Justin Sun and Chandler Guo. The coin is traded on many well-known exchanges and ranks 12th in the ranking of the most powerful PoW networks, according to the monitoring service miningpoolstats.stream.
Helium (HNT)
Helium is a decentralized blockchain network running on Internet of Things (IoT) devices. Unlike most of the same coins on the market, it provides real use through dedicated LoRaWAN hotspots. It is a "multipoint network" network protocol that uses Semtech's LoRa modulation scheme. Its structure also includes a cloud component to which several gateways connect.
The Helium network is designed for battery powered devices that transmit minimal amounts of data over long distances. These include smart pet collars, environmental sensors, bike trackers, and other such gadgets. The project website states that there are currently thousands of compatible LoRaWAN devices.
GMX
The GMX cryptocurrency is an internal decentralized exchange token that uses a unique liquidity model. In the traditional finance sector, there are various platforms that support trading in futures and perpetual contracts. However, in the emerging decentralized finance (DeFi) ecosystem, there are significantly fewer such platforms, and GMX is one of them.
The GMX cryptocurrency exchange operates on two Arbitrum Layer 2 chains and the Avalanche (AVAX) blockchain. A direct exchange of tokens and trading in cryptocurrency derivatives is possible, but priority is given to the second direction.
Aptos (APT)
Aptos was developed by former Meta employees. This ecosystem offers a new way to solve scalability issues and more secure smart contracts. This project has already been dubbed the Solana killer. Aptos is supported by well-known venture capital funds, and in the future it can seriously compete with top crypto networks.
BinaryX (BNX)
Currently, BinaryX has launched a game called CyberDragon. As of 2023, the network has more than 100 thousand addresses, the total supply is 2,828,851 BNX, and the current market capitalization is 108,761,361,583 rubles. CyberDragon is one of the most popular P2E games. The gameplay includes mining, PVP, PVE, and a decentralized autonomous organization (DAO) system. BinaryX is the first GameFi platform where users have the right to vote and determine the future path of the game.
At the time of writing, BinaryX has two game modes CyderDragon and CyberArena. Every piece of land in cyberland is full of temptations. You must become a lord here in order to take the wealth that belongs to you.
Related posts